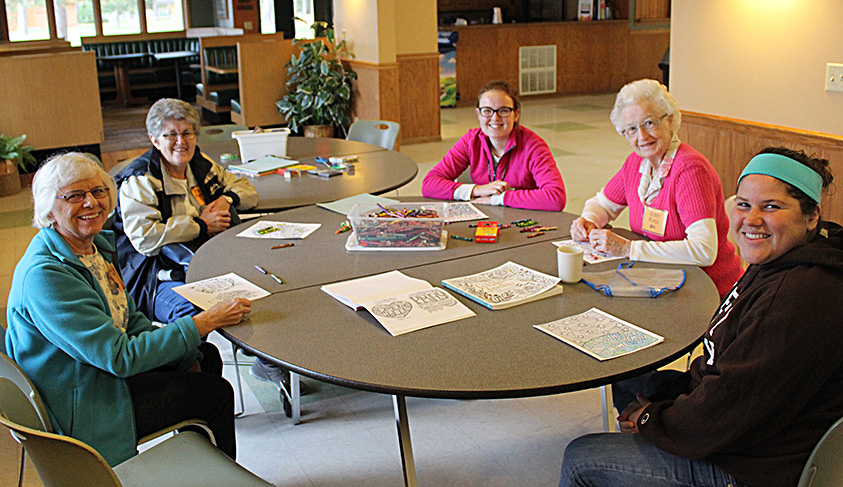 September 25-27, 2017
Cost: $70 per person
Speaker: Steve Chamberlain
Worship: Karla Palkie
Join us for our annual Revive Retreat this fall at Big Sandy Camp! This is a great couple days to get away and enjoy the beauty of God's creation in the north woods of Minnesota. We are thrilled to have Karla Palkie back to lead us in worship, along with Steve Chamberlain, Lead Pastor at Hawley Alliance Church, here to bring the word. 
This year we are offering free registration for a pastor and wife to attend Revive Retreat when they bring another couple with them at full price. 
For more information email office@bigsandycamp.com or call us in the office at 218-426-3389.
HIDDEN CONTENT

Bill Kuhn is currently the Campus Chaplain at Crown College in St. Bonifacius, Minnesota. Rev. Kuhn oversees several ministries on campus including four weekly chapels, discipleship ministries, and both local and global outreach programs, while interacting daily with many of the more than 600 students. He also teaches preaching, discipleship, spiritual development, and leadership at the college.
Bill is a graduate of Crown College (BA) and received his Masters Arts in Religious Studies from Indiana Wesleyan University. He has a doctorate in Organizational Leadership with a concentration on spiritual formation from St. Mary's University of Minnesota. Previous to Crown College, Bill served as Lead Pastor in Christian & Missionary Alliance churches for 14 years. He has had the privilege of speaking to a variety of audiences including children's camps, youth camps, men's retreats, family campus, and various college campuses and churches.
Bill and his wife, Ginger, have been married for 25 years and are the proud parents of two daughters and two sons. When Bill is not busy taxying his teenage children around, or serving at Crown College, he is a guitar aficionado.
If you have any questions or special needs feel free to email office@bigsandycamp.com or call Ashley in the office at 218-426-3389 and we will do our best to answer all of your questions!