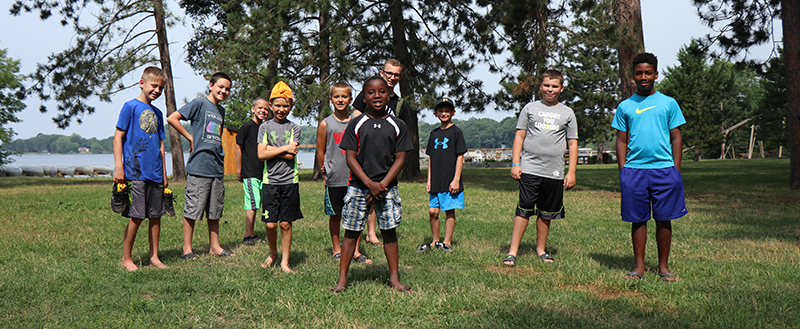 2018 Summer Camp Calendar
| Dates | Camp | Grades | Days | Cost |
| --- | --- | --- | --- | --- |
| June 30-July 3 | Sprouts Kids Camp | 2-4 | Saturday – Tuesday | $240 |
| July 9-14 | Junior High | 6-9 | Monday – Saturday | $340 |
| July 9-14 | Junior High Wakeboard Camp | 6-9 | Monday – Saturday | $370 |
| July 16-21 | Senior High | 9-12 | Monday – Saturday  | $340 |
| July 16-21 | Senior High Wakeboard Camp | 9-12 | Monday – Saturday  | $370 |
| July 23-28 | Pinecone Camp | 4-6 | Monday – Saturday | $340 |
| July 30-August 4 | Junior High 2 | 6-9 | Monday – Saturday | $340 |
| July 30-August 4 | Pinecone Camp 2 | 4-6 | Monday – Saturday | $340 |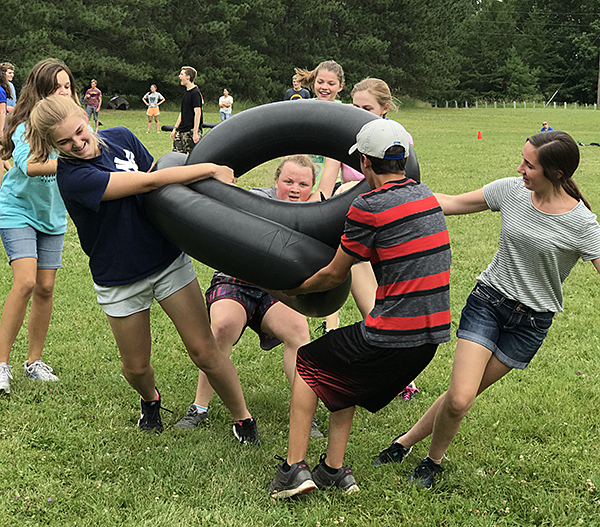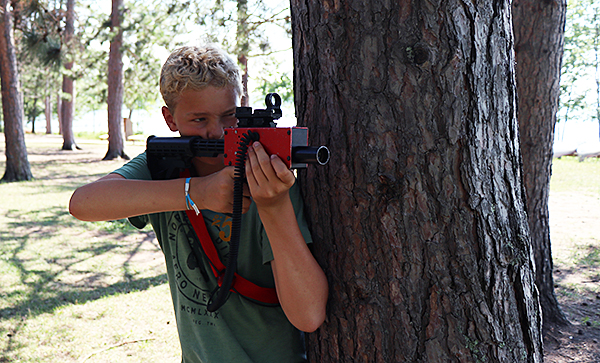 Payments and Discounts
Payment:
IN ORDER FOR YOUR CAMPER TO BE OFFICIALLY REGISTERED YOU MUST PUT DOWN A $100 DEPOSIT. ENROLLING YOUR CAMPER ALONE DOES NOT HOLD THEIR SPOT.
All balances must be payed either before the camper arrives at camp, or during registration on Monday morning.
When paying for your child's camp week we give the option to give a $5 or more donation to our Camper Scholarship Fund. Your generous donations help fund the scholarship program for campers in need!
Cancellation Policy:
No refunds will be issued less than 30 days from the event. Cancellations made more than 30 days prior to the event will be refunded minus a $100 non-refundable deposit.
Discounts:
1st Time Camper Discount: this discount is for any camper who has never been to Big Sandy Camp before. You can request this discount as you register your camper.
Extra Early Bird Discount: If you register your camper before February 1st you will automatically receive the Extra Early Bird Discount, taking $25 off of your camper fees!
Early Bird Discount: If you register your camper before April 1st you will automatically receive the Early Bird Discount, taking $15 off of your camper fees.
2nd Sibling Discount: We offer a $30 second sibling discount for families sending more than 1 child to camp. You may request this discount for your second, third, etc. children that you are registering for camp. If you have three children, two of them will be eligible for the discount. If you have 4 children, three of them will be eligible, etc.
Scholarships: You may apply for a scholarship from Big Sandy Camp to help bring your costs a little lower if you are in a tight financial situation. All scholarship applications will be turned in to our Executive Director, Dave Toth, for approval. Once approved the scholarship will be applied to your camper's account.
Please Note: Due to camper privacy, record keeping and software considerations, we will no longer be billing churches for camper registrations and outstanding bills. All inquiries regarding any outstanding balances will be directed to parents or guardians. Please deal directly with your local church if they are providing full or partial scholarship funds for camper registrations.
A Camp Week
We love summertime at Big Sandy Camp! Camp provides eight different summer camps throughout the month of July and beginning of August for campers entering 2nd – 12th grades, maxing out at about 250 campers per week. Big Sandy Camp has been a week long home to kids for almost 60 years!
Every camper will be assigned to a cabin with a counselor who was hand selected by our program staff. Our counselors are carefully chosen young adults, many of which are headed into various ministry fields. They will spend tons of time with their campers, building into each of them and sharing the love of Christ with them throughout their week at camp. Many of our campers return to Big Sandy Camp as counselors in an effort to give something back and ensure that campers today have the same opportunities they did.
At Big Sandy Camp your child's safety is a top priority. To assure his or her wellness during their stay, we take the following steps:
We use a thorough hiring process including: a complete criminal background check, three reference letters, interviews, and a four-page application.
All staff members are informed of Big Sandy Camp's operational policies. Summer staff members are specifically trained with Ministry Safe curriculum and guidelines in an effort to have all of our campers experience a safe and enjoyable stay at Big Sandy Camp.
Every summer each staff member is certified by the American Heart Association in both first aid and CPR.
All lifeguards are American Red Cross or equivalent certified.
We have a registered nurse on the camp grounds each week.
Throughout the camp week our campers will be participating in numerous activities and events that are all run by our well trained staff. Campers will attend chapel everyday where they will be built into spiritually by our speaker for the week. The speakers that come to camp are very intentionally selected and prayed over.
We hope to see your kids here this summer!
Packing List
WHAT TO BRING
Towel, shampoo, toothbrush, soap, etc
Pillow, sleeping bag or twin size bedding
Clothes for play in both warm and cool weather
One-piece swimwear or full coverage tankini
One nice outfit for our dress-up dinner
Appropriate footwear for running, hiking, and playing games
Bible, notebook, pens/pencils
Extra spending money for:

Craft shop--$.25 to $5 covers most projects
Earned archery awards cost $1
General Store--imprinted sweatshirts, t-shirts, souvenirs, and gifts
Snack shop treats
WHAT NOT TO BRING
Personal music equipment
Expensive small items
Cell phones, iPods, Discmans or other electronics (unless otherwise directed)
Alcohol, tobacco or non-prescription drugs
Pocketknives
Fireworks
Please Note – Be very careful about what clothing you pack. Watch out for inappropriate slogans on tee shirts. Girls, leave short shorts, short skirts, and midriff-baring clothing at home. Guys, leave your speedo style swimsuits, along with your baggy shorts that reveal your underwear at home. We're looking for modest dress. Let's show our inner beauty this summer. These are our values as a camp community. Thank you for following these guidelines.
We are so excited for camp this summer! Our staff have been putting a lot of thought and prayer into summer 2017 and what we want our campers to learn and experience.
2017 Summer Camp Calendar
| Dates | Camp | Grades | Days | Cost |
| --- | --- | --- | --- | --- |
| June 30-July 3 | Sprouts Kids Camp | 2-4 | Saturday – Tuesday | $240 |
| July 9-14 | Junior High | 6-9 | Monday - Saturday | $340 |
| July 9-14 | Junior High Wakeboard Camp | 6-9 | Monday - Saturday | $370 |
| July 16-21 | Senior High | 9-12 | Monday - Saturday  | $340 |
| July 16-21 | Senior High Wakeboard Camp | 9-12 | Monday - Saturday  | $370 |
| July 23-28 | Pinecone Camp | 4-6 | Monday - Saturday | $340 |
| July 30-August 4 | Junior High 2 | 6-9 | Monday - Saturday | $340 |
| July 30-August 4 | Pinecone Camp 2 | 4-6 | Monday - Saturday | $340 |
Registration
IMPORTANT – To register online you must have an account. If you have registered your camper within the past two years, they already have a Big Sandy Camp account. If you cannot remember your login information, select the "I Forgot My Password" button on the registration page, or contact Ashley, 218-426-3389 at the Camp Office for assistance.
You no longer need to register for a camp photo or DVD! Every camper will receive a camp photo for free! The camp video for the week will be posted on the Big Sandy Camp Facebook page.
Registration will open Monday morning at 9:30 and go until 11:30. Campers who are paid in full before arriving to camp will not have to wait in line! Any campers with medication of any kind will be sent to the nurse to turn in their medications.
*PLEASE BRING ALL MEDICATIONS IN THEIR ORIGINAL CONTAINERS!
Registration will open December 1, 2017