We have had an awesome 2017 summer season here at Big Sandy Camp! Our theme from this summer was Transformed, and that's exactly what we saw. It is such a cool thing for us to see how God is working in the lives of the youth that come through camp and see how their lives are being transformed because of their relationship with Him. The very last night of camp we had one guys cabin have nine campers get saved. The Holy Spirit has definitely been moving in camp this summer!
Stay tuned for information about Summer 2018 at Big Sandy Camp.
We are so excited for camp this summer! Our staff have been putting a lot of thought and prayer into summer 2017 and what we want our campers to learn and experience.
2017 Summer Camp Calendar
| Dates | Camp | Days | Cost |
| --- | --- | --- | --- |
| July 5-8 | Sprouts Kids Camp | Wednesday - Saturday | $220 |
| July 10-15 | Pinecone Junior/Junior High 1 | Monday - Saturday | $320 |
| July 17-22 | Pinecone Junior/Junior High 2 | Monday - Saturday | $320 |
| July 17-22 | Junior High Wakeboard Camp | Monday - Saturday | $360 |
| July 24-29 | Senior High | Monday - Saturday  | $320 |
| July 24-29 | Senior High Wakeboard Camp | Monday - Saturday  | $360 |
| July 31-August 5 | Pinecone Junior/Junior High 3 | Monday - Saturday | $320 |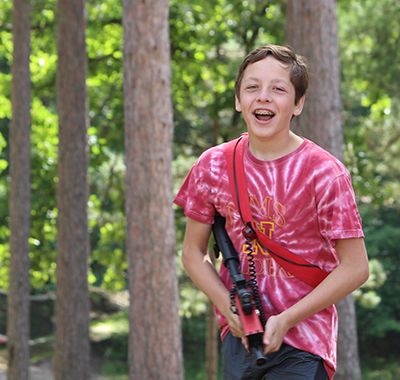 Online Registration
IMPORTANT – To register online you must have an account. If you have registered your camper within the past two years, they already have a Big Sandy Camp account. If you cannot remember your login information, select the "I Forgot My Password" button on the registration page, or contact Ashley, 218-426-3389 at the Camp Office for assistance.
Additional Registration Charge Options
Highlight DVD ($10) – A DVD compilation of footage from your week of camp
Donation to the Scholarship Fund ($5) – Your generous donations help fund the scholarship program for campers in need!
Cancellation Policy
No refunds will be issued less than 30 days from the event. Cancellations made more than 30 days prior to the event will be refunded minus a $100 non-refundable deposit.
NOTE: Due to camper privacy, record keeping and software considerations, we will no longer be billing churches for camper registrations and outstanding bills. All inquiries regarding any outstanding balances will be directed to parents or guardians. Please deal directly with your local church if they are providing full or partial scholarship funds for camper registrations.
Big Sandy Summer Camp Programs
We love summer camp here at Big Sandy Camp! Summer is by far one of our favorite times of the year. There is nothing like the sound of camp being filled with campers! Big Sandy now offers ten different camps throughout the summer. We kick off our summer with Sprouts Kids Camp, a camp designed for kids in 2nd through 4th grade. This is a half week of camp for elementary students to see what it is like to be at camp and see if they would like being at camp for a whole week.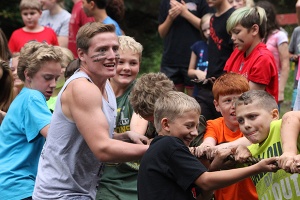 We then have what we call "Combo" weeks here at BSC. A combo week is a week where we have Junior Camp and Junior High Camp running simultaneously. Junior Camp is for kids in 4th through 6th grade, and Junior High is for kids in 7th through 9th grade. The campers will eat meals and have free time together, but they have separate housing, activities and chapels. This separation is important for us to be able to serve the campers to the best of our ability, and to be able to meet them at the maturity levels they are at. Senior High Camp is for campers in 10th through 12th grades. During Senior High all chapels, meals, and groups activities are done together. This is a week where we are able to really dig deep into scripture and have some great conversations with campers.
The last type of camp that we have is Wakeboard Camp. This year we are introducing a second week of Wakeboard Camp, that way we can have one for Junior High and another for Senior High. Wakeboard Campers will attend meals and chapels with our other campers, but they have the unique opportunity to spend the week out on the lake wakeboarding for a majority of the day.
Registration
Every week of camp, with the exception of Sprouts Kids Camp, begins Monday morning and runs through Saturday morning. Registration for camp opens Monday morning at 9:30 and goes to 11:15. During this time campers will be given their cabin assignments, meet their counselor, meet with the nurse for any medical needs, and settle up any balances that are due. Sprouts Kids Camp registration works the same way as our other camps, the only difference being that camp starts Wednesday morning instead of Monday morning. All camps end on Saturday morning with our Closing Rally. Parents are more than welcome to join us for our Closing Rally at 9:15 in Fisher Chapel. Anyone not able to make it to the rally can pick up their campers at 9:45.
Camper Letters and Packages
Campers love receiving mail and packages throughout the camp week. At Big Sandy Camp we have three ways that you can send your kids notes and gifts during the camp week. Any packages and letters can either be sent directly to Big Sandy Camp, or you can bring your letters and packages with you at the beginning of the camp week and drop them off with our staff. If you choose to send things through the mail we ask that you send everything no later than the Friday the week before camp starts. Sometimes it takes a while for letters and packages to get here, so we don't want to risk things getting here too late!
The third way to send your kids letters throughout the week is through email. We have created an email account specifically for camper mail throughout the week. You may send emails to camper@bigsandycamp.com during your campers week of camp and we will print them and hand them out to the campers. Similarly to Parent Communicator, we will only print emails received between Monday morning and Friday afternoon. Emails will be collected and printed at 4:00 PM every afternoon. Any emails received Friday after 4:00 PM will not be printed. If you have any questions about camper emails call us in the office at 218-426-3389 or email office@bigsandycamp.com.
Big Sandy Camp Summer Staff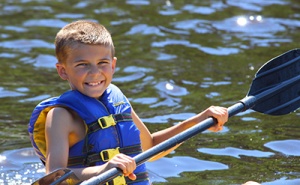 Every camper is assigned to a cabin with a counselor who was hand-selected by our full time staff. Our counselors are carefully chosen young adults; many of which are headed into various ministry fields. They spend tons of time with their campers, building into each of them and sharing the love of Christ with them throughout their week at camp. Many of our campers return to Big Sandy Camp as counselors in an effort to give something back and ensure that other kids have similar experiences.
At Big Sandy Camp, your child's safety is a top priority. To assure his or her wellness during their stay, we take the following steps:
We use a thorough hiring process, including a complete criminal background check, three reference letters, interviews, and a four-page application.
All staff members are informed of Big Sandy Camp's operational policies. Summer staff members are specifically trained with Ministry Safe curriculum and guidelines in an effort to have all of our campers experience a safe and enjoyable stay at Big Sandy Camp.
Every summer each staff member is certified by the American Heart Association in both first aid and CPR.
All lifeguards are American Red Cross or equivalent certified.
We have a registered nurse on the camp grounds each week.
Throughout the camp week, campers participate in numerous activities and events that are all run by our well trained staff. Campers attend sessions everyday where they are built-into spiritually by our speaker for that week. Our speakers come to camp intentionally selected and prayed over.
What to Bring
Towel, shampoo, toothbrush, soap, etc...
Pillow, sleeping bag or single size bedding
Clothes for play in both warm and cool weather
One-piece swimwear or full coverage tankini
One nice outfit for our dress-up dinner
Appropriate footwear for running, hiking, and playing games
Bible, notebook, pens/pencils
Inexpensive camera
Extra spending money for...
- Craft shop ($.25 to $5 covers most projects)
- Earned archery awards (cost $1)
- General Store: imprinted sweatshirts, t-shirts, souvenirs and gifts
- Snack shop (beverages, treats)
What NOT to Bring
Personal music equipment
Expensive small items
Cell phones, iPods, Discmans or other electronics (unless otherwise directed)
Alcohol, tobacco or non-prescription drugs
Pocketknives
Fireworks
NOTE: Be very careful about what clothing you pack. Watch out for inappropriate slogans on tee shirts. Girls, leave short-shorts, short-skirts, and midriff-baring clothing at home. Guys, leave your speedo style swimsuits, along with your baggy shorts that reveal your underwear at home. We're looking for modest dress. Let's show our inner beauty this summer. These are our values as a camp community. Thank you for following these guidelines.
HIDDEN CONTENT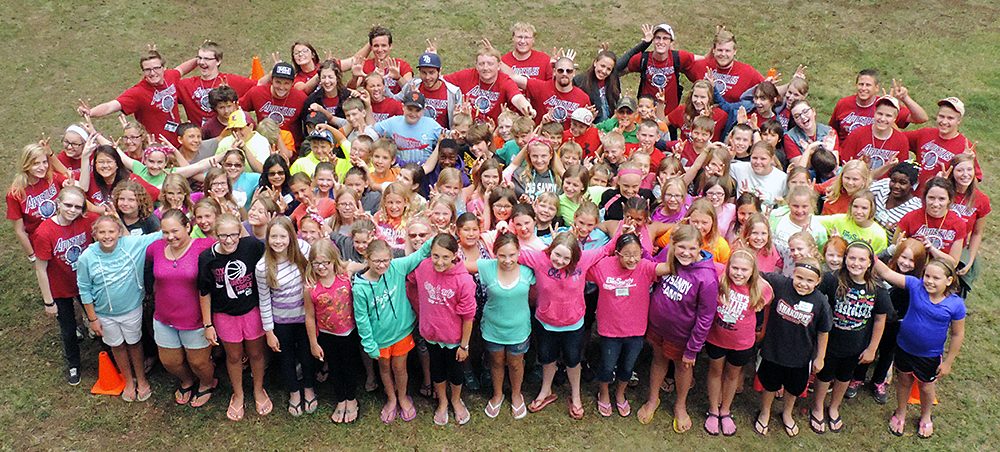 Big Sandy Camp is always full of excitement and action during the summer! We love having camp filled with campers! We've got a camp designed specifically for each age group:
| Dates | Camp | Days | Cost |
| --- | --- | --- | --- |
| July 5-8 | Sprouts Kids Camp | Wednesday - Saturday | $220 |
| July 10-15 | Pinecone Junior/Junior High 1 | Monday - Saturday | $320 |
| July 17-22 | Pinecone Junior/Junior High 2 | Monday - Saturday | $320 |
| July 17-22 | Junior High Wakeboard Camp | Monday - Saturday | $360 |
| July 24-29 | Senior High | Monday - Saturday  | $320 |
| July 24-29 | Senior High Wakeboard Camp | Monday - Saturday  | $360 |
| July 31-August 5 | Pinecone Junior/Junior High 3 | Monday - Saturday | $320 |
Registration
Registration is closed at this time.
To get to the Parent Communicator site, click on the button below and use the Access Code: BSC2017