Let us help you get away from the distractions of everyday life. Our beautiful year-round accommodations for groups of 10-350 are sure to make your stay with us a pleasurable one. We clear aside the obstacles so that you can be free to focus on your group. Our experienced staff would be glad to help you in the planning and running of your weekend. We enjoy working with our guests to accommodate their specific needs for their retreat group. It is our goal to make your goals come to life.
If you are considering an event with us, whether it's an annual visit or your very first time with us, planning ahead with us will assure you of your desired dates. As a confirmation of your reservation and in an effort to prepare for and serve your group most effectively, a contract will be prepared for you. Every group event requires a contract and a deposit to hold your dates!
For our guest groups we offer:
Housing and meeting space for up to 350 people.
Tasty meals with a flexible menu.
Allergy friendly food (make sure you call ahead to let the kitchen know of any allergy needs)
A beautiful setting in the north woods of Minnesota along the shores of Big Sandy Lake.
Spring and fall activities including hay rides, bonfires, hiking trails, 9 Square in the Air, field sports, three outdoor volleyball courts, horseshoes, climbing wall, zip line, and an indoor gym.
Winter activities including bonfires, climbing wall, indoor gym, broomball on a lighted court, and a lighted snow tubing hill (snow permitting).
Two chapels with capacities of 250 and 350, both having sound and projection systems.
If you are thinking that Big Sandy Camp and Retreat Center would be a good place to hold your retreat, or have any questions about retreating here, call the camp office at 218-426-3389. She will walk you through the process of coming to camp for a retreat. If you are new to Big Sandy and would like a tour, please call and arrange a visit to come and look around. You're always welcome!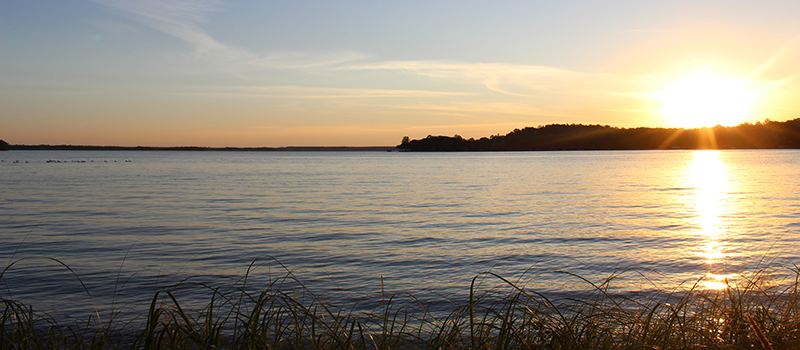 Big Sandy Camp and Retreat Center is a religious non-profit and exists to further the standards and principles that we were founded upon in 1959 and that still guide our parent organization today, the Christian and Missionary Alliance (C&MA).
For more information about the C&MA, please visit www.cmalliance.org/about
In order to maintain our non-profit status and stay true to our mission, Big Sandy Camp and Retreat Center only permits its facilities to be used by those persons, groups or organizations that are in compliance with the statements and principles set forth by the C&MA. Please refer to our Faith Community Covenant for more information.
Pets Policy
To best accomplish our mission and to comply with Aitkin County's Youth Camp ordinance, no pets of any kind are allowed on the main campus area of Big Sandy Camp. To comply with state and federal law, service animals that have been trained to perform tasks or do work for the benefit of a person with a disability are permitted on the property. The tasks or work the animal does must be directly related to the persons disability. Animals sometimes referred to as emotional support animals that may provide a sense of safety, companionship or comfort are by law, not considered service animals as they are not individually trained to perform a specific task and are therefore not permitted on campus.
2020 Available Weekends
| Weekends (2020) | Bald Eagle | Birch Lodge | Lakeview Lodge | Loon Lodge | Oak Lodge |
| --- | --- | --- | --- | --- | --- |
| March 13-15 | Open | | Open | | |
| March 20-22 | Open | | | Open | |
| March 27-29 | Open | | | Open | |
| April 17-19 | Open | | Open | Open | |
| April 24-26 | | | | Open | Open |
| May 1-3 | Open | | Open | | Open |
| May 8-11 | Open | Open | Open | Open | Open |
| May 15-17 | Open | Open | Open | Open | Open |
| May 22-24 | Open | | | Open | |
| May 29-31 | Open | Open | Open | Open | Open |
| August 21-23 | Open | Open | Open | Open | Open |
| August 28-30 | Open | Open | Open | Open | |
| September 4-6 | Open | Open | Open | Open | |
| September 18-20 | Open | | | Open | Open |
| October 2-4 | Open | Open | Open | Open | |
| October 23-25 | Open | Open | Open | Open | |
| November 6-8 | Open | | | Open | |
| November 13-15 | Open | | Open | Open | |
| November 20-22 | Open | Open | Open | Open | |
| November 27-29 | Open | Open | Open | Open | |
| December 4-6 | Open | Open | Open | Open | Open |
2019 Available Weekends
| Weekends (2019) | Bald Eagle | Birch Lodge | Lakeview Lodge | Loon Lodge | Oak Lodge |
| --- | --- | --- | --- | --- | --- |
| October 4-6 | √ | | | √ | |
| October 11-13 | | √ | | | |
| October 18-20 | √ | | | √ | |
| November 1-3 | √ | | | √ | √ |
| November 8-10 | √ | | | | |
| November 15-17 | √ | | √ | √ | |
| November 22-24 | √ | √ | √ | √ | √ |
| November 29 - December 1 | √ | √ | √ | √ | √ |
| December 1-3 | √ | √ | √ | √ | √ |
| December 20-22 | √ | √ | √ | √ | √ |
| December 27-29 | √ | √ | √ | √ | √ |