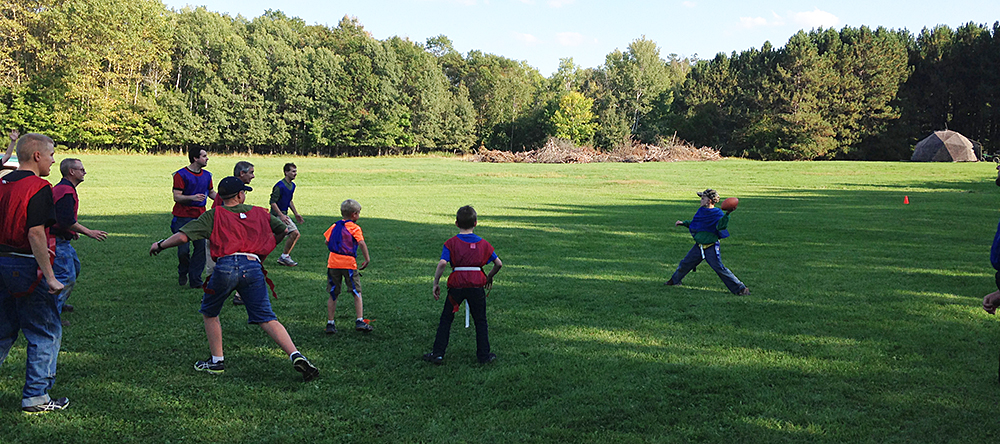 Join us for our third annual Father-Son Retreat! This is a great boys' weekend get-away for fathers and sons to connect on a deeper level, both in their relationships with one another, as well as in their relationships with Christ. It is a weekend full of fun activities, chapel sessions, good food, and more.
2019 Schedule
Friday
5:00-7:00 pm – Registration
7:15 pm – Session 1
8:30 pm – Wings or Pizza Snack
9:15 pm – Lit up nine square
10:00 pm – quiet time around camp
Saturday
8:15 am – Breakfast
9:00 am – Session 2
10:00 am – Morning activities: Zip line, boating
12:15 pm – Lunch
1:00-5:00 pm – Free time
1:00 pm – Field activities; bubble soccer, archery
3:00 pm – Flag Football
4:00 pm – Climbing wall available
5:30 pm – Dinner from the grill
6:45 pm – Session 3
8:15 pm – Night Lasertag
10:00 pm – Quiet time around camp
Sunday
8:15 am – Breakfast
9:00 am – Session 4
10:15 am – Departure
Make sure you write the dates down on your calendar!
Date: September 20-22, 2019
Cost: $95 per person
Meals: Saturday Breakfast – Sunday Breakfast
Register between 5:00 and 7:00 PM in Birch Lobby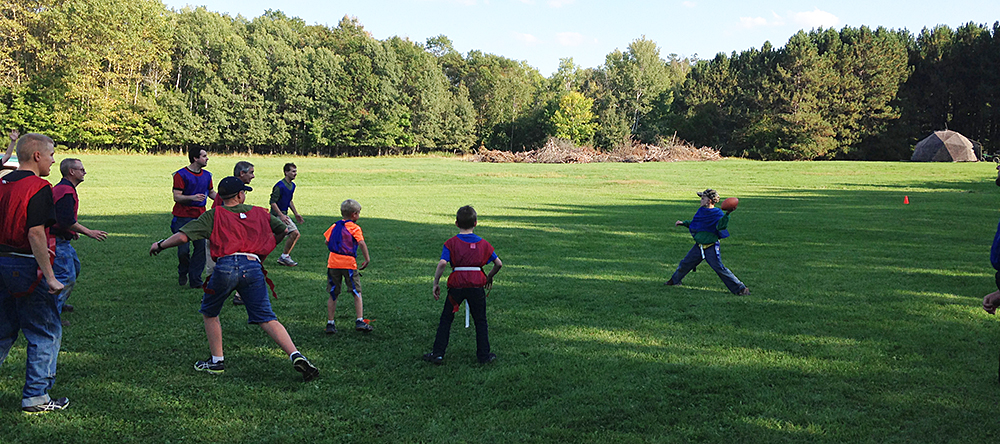 September 20-22, 2019
Cost: $90 per person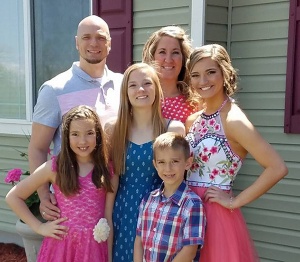 In September, we are bringing back our Father-Son Retreat. This retreat is an awesome opportunity for fathers to get away for the weekend and spend some quality time with their sons. We are very excited to have Mike Brueckner, Pastor of Missions and Outreach at Connect Church, here to lead the guys in worship throughout the weekend. Stay tuned to hear more about who will be speaking. This is a weekend that you won't want to miss!
"I'm Mike Brueckner and I am the Lead Pastor at Church of Hope in Elk River. I was born on the mission field in Oaxaca, Mexico, spent the first seven years of my life in Big Lake, MN, and then spent the next 12 years on the mission field in Bavaria, Germany. My amazing wife, Rachel and I met during our senior year in High School, got married in 1999 and now have four wonderful children—Emily, Erica, Elayna and Jaykin. The family that God has blessed me with is such an expression of the grace of God! Over the past 18 years we have worked in Children's, Youth, and Worship ministry. I have a strong passion to preach the gospel and worship our Awesome God! I also enjoy spending time with the family, hanging out with friends, eating, listening to sermons, playing guitar, singing, watching/playing sports, working out, and losing to my wife in any competitive board games."