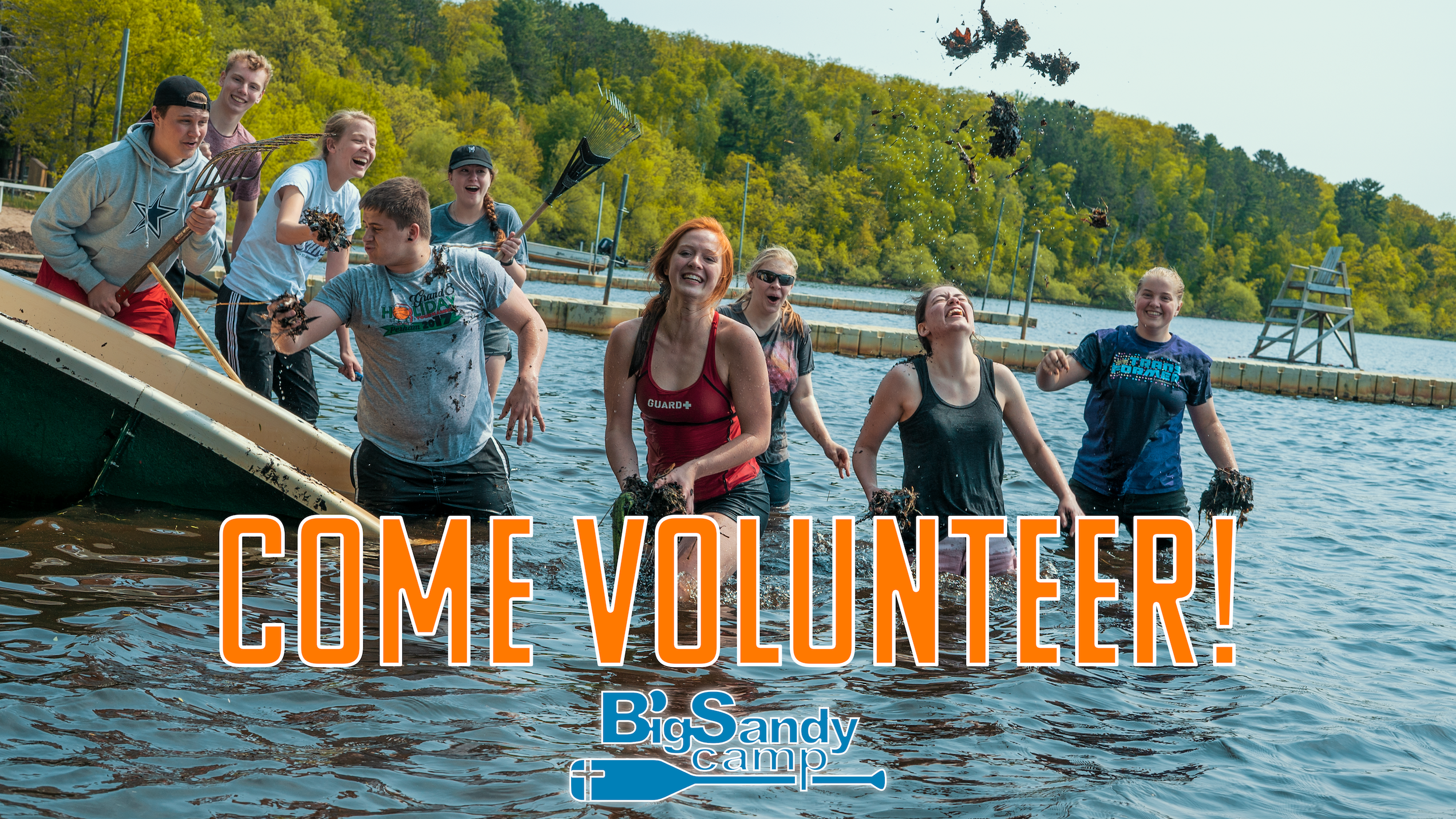 Our Leader In Training (LIT) program is an intensive weeklong training program where students learn about: camp ministry, themselves, and how to be a leader. LIT's will work alongside our summer staff in various camp activities, and be mentored through daily discipleship with our LIT program supervisor.
LIT 1 is the first step in our program and is open to anyone between the ages of 14-17. During LIT 1 students will work alongside our activity staff and learn how to lead activities and camp games. LIT 2 is the second step of our program and is open to anyone who has completed LIT 1, or is 16 or older. During LIT 2 students will work as Jr. Counselors and learn from our camp counselors how to lead a cabin. We believe students who complete the LIT program will be better equipped to lead ministry in their church, school, and camp.
LIT's can choose from the following weeks of combo camp:
July 12-17
July 19-24
July 26-31
If you have any questions about being a part of our LIT program, contact Jared Jensen, our Program Director.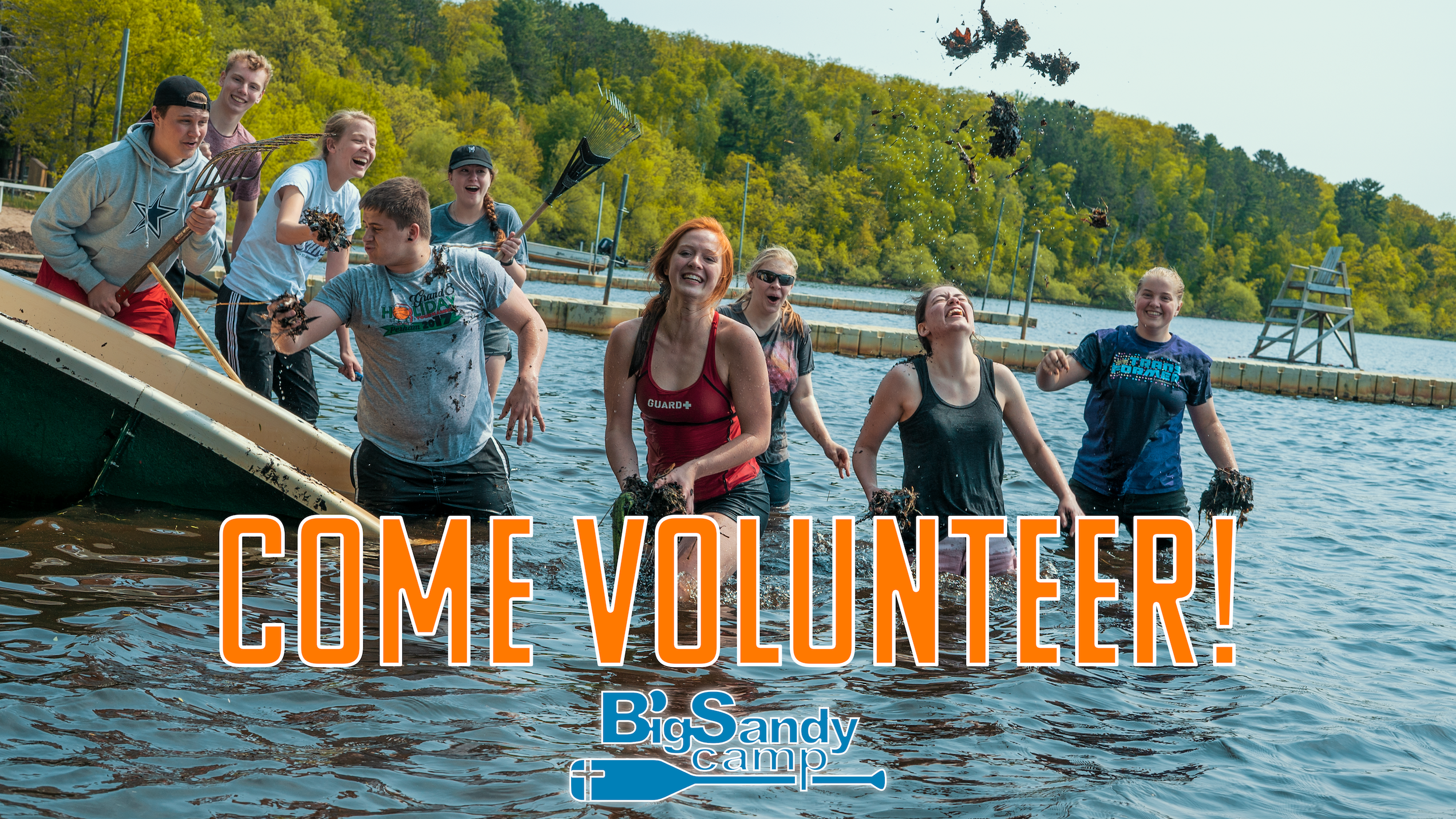 Every summer Big Sandy Camp recruits high school volunteers to help us run our summer ministry. Each volunteer gets experience helping at many program activity areas as well as helping in our snackshop and serving on a dish team. Some of the areas volunteers help in include boating at the beach, lasertag, the petting farm, field games, gym games, and archery.
In addition this year all volunteers will meet with a program assistant once a day for a time of debriefing and devotionals. Volunteers stay together in our staff housing areas and get all of their meals provided for the week they are at camp. Volunteers who stay over the weekend have access to the laundry facilities at camp. All Volunteers get a staff shirt.
Student volunteers must be 14 to 17 years old and must have finished 8th grade. Volunteers are not allowed to travel offsite from camp during the work week or with people not affiliated with Big Sandy Camp without express permission from parents/guardians.
Here are the Summer 2020 dates for student volunteers:
July 12-17
July 19-24
July 26-31
August 2 – 7
August 9 – 14
We can't wait to have you join our team in Summer 2020!
CLICK HERE to download an application.
If you have any other questions about being a part of our SMT program, contact our Guest Services Coordinator, Maggie Painting, at maggie@bigsandycamp.com.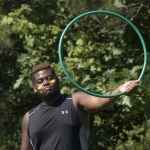 We are so excited for our third year of running our Student Ministry Team! This is a great way for high school students to get involved at camp and get a little taste of what it would be like to be on staff here at Big Sandy Camp. Our Student Ministry Team is open for kids aged 15-18 who have an interest in working at camp in the future.
While participating in our SMT program, participants will get opportunities to work in numerous areas of camp. They will get to see what goes on behind the scenes to run a day of camp, working in our kitchen, in some program areas, helping run games, and more. On occasion there will be opportunities for SMT participants to shadow counselors and sit in on cabin talks as well. Every day there will be a devotional time set aside that will be led by the SMT director. We are excited to get these high school students more involved with camp, to teach them, and continue to pour into them throughout the summer!
CLICK HERE to fill out an application.
If you have any other questions about being a part of our SMT program, contact our Program Director, or the office at office@bigsandycamp.com.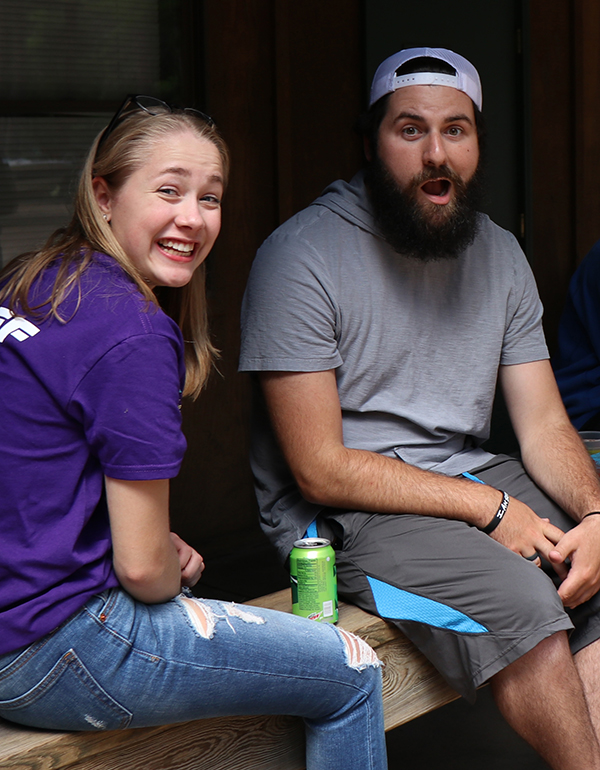 Change is coming to Big Sandy Camp. This year instead of our Leaders in Training program we will instead be hiring our student ministry team. SMTs will have options throughout the summer to participate on the Big Sandy Camp Staff. They'll be led by our new Student Ministry Team Director.
Each day they will split their time between serving in the kitchen, learning how to run camp activities and games, and helping clean up around camp. In addition, each day they will have a specific devo time led by the SMT Director. SMT members who come for multiple weeks may have the opportunity to spend a week as a junior counselor, shadowing one of the core counselors at Big Sandy Camp.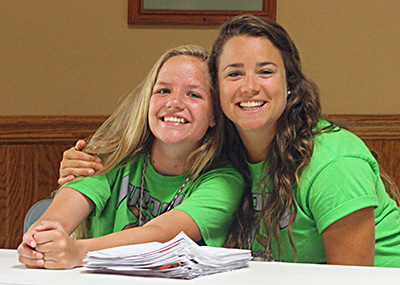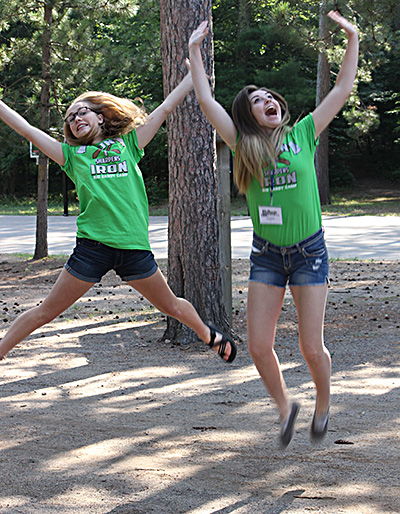 Why not LITs?
This past summer we had a number of young people between the age of 15 and 17 who wanted to be on staff. As positions filled up and we offered the LIT program as an option to many of them we were met with an attitude of wanting to be on the staff, not training for it. The SMT program is a chance for previous campers and motivated young people to do just that. They're on the team, filling vital rolls around camp, and getting the chance to be part of God's plan for Transforming lives at BSC.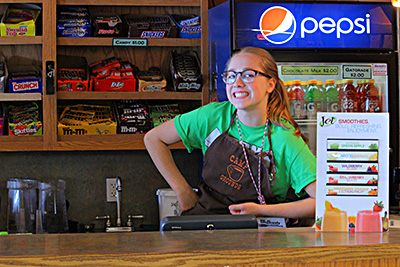 Training and Options for the summer
Our Training time is July 1-3. This is mandatory for students interested in being on the SMT team. Each week following we will need 12 SMTs to help run camp. Students in the program can decide during the interview process which weeks they can be available to help. The weeks that we will need help are July 5-8, July 10-15, July 17-22, July 24-29, July 31-August 5 and August 6-11.
MOST importantly this program is FREE! If you're selected for the team, you'll just need to fill out some health forms and be here July 1, 2017.
Questions? Email our program director Rob Snow.