Big Sandy Camp is seeking 40 fun, exciting people to join our 2018 Summer Staff. At BSC staff have the opportunity to join us in our 59-year-old ministry of touching hearts and changing lives for Jesus Christ. Staff Training starts June 3rd and camp finishes August 10th for most staff. Our team consists of 20 counselors, 6 leadership staff, and 14 program staff. To apply click on the application below and fill out all forms to completion. Excitement and Enthusiasm are key attributes of all the summer staff we hire!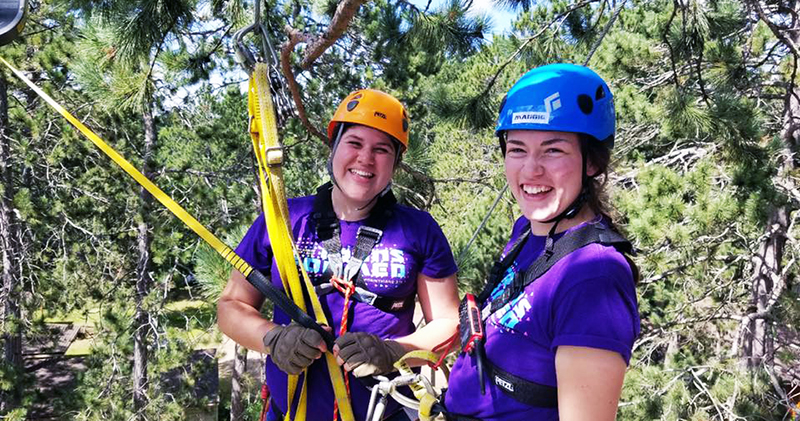 We ask all of our selected summer staff to provide a Connection List of 20 names and addresses of people who believe in the ministry they are doing for the summer. Big Sandy uses this list to contact people about prayer requests for BSC, opportunities to support our summer ministry, and updates about salvations and life changes at Big Sandy Camp. Staff are all paid equally regardless of the amount given by donors from their connection list. 
Ideal staff for Big Sandy Camp are 18 years old and have graduated from High School. They have a deep personal relationship with Jesus Christ, a strong work ethic, and a fun & energetic attitude towards camp. Staff should be able to lift 30 pounds and carry it ten feet. Staff should be able to walk 2 miles comfortably.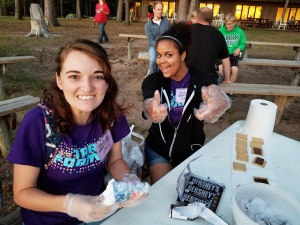 Our leadership team is selected primarily from returning summer staff who have already worked for one summer at Big Sandy Camp. Applicants who have not worked at Big Sandy Camp may be considered for these positions if any of the following apply: the applicant has finished at least one year of college, the applicant is 21 years old or older, the applicant has served at other Christian Camps in the past. 
Summer staff must agree to a moral contract that includes prohibiting drinking or smoking during their time on staff, even when they are off. 
Benefits
Core Counselors – $220/week
Program Staff – $200/week
Returning staff – $10 more per summer served (max salary of $250)
A staff shirt + staff sweatshirt are provided
Accidental Insurance is provided
Room and Board for the duration of your summer at BSC is provided
The Nyack College Scholarship is $1200 and the scholarship is no longer subject to grant/scholarship caps. Please contact the Nyack College office for further details and conditions. 
Crown College Students receive a scholarship of $250 for the fall and $250 for the spring semesters following their time at Big Sandy Camp. This is matched by both Crown College and the North Central District of the C&MA. For more regarding the Crown College Scholarship, contact Robert Snow at robert@bigsandycamp.com
Positions Available
Activity Staff

Administrative Assistant

Coffee Shop Manager

Core Counselors

Lifeguards

Maintenance Assistants

Media Director

Media Assistant

Summer Cooks
Leadership Positions
Activities Coordinator

Head Counselors

Head Lifeguard

Head Summer Cook

Student Ministry Team Director

Waterfront Director