The Voyager program has been designed to give young people a robust experience as they start on the path toward Christian adulthood. This is a program for students who are capable of much but unsure of the path that God has for them. The focus of the Voyager program is to help students who feel called to ministry determine their next steps. During nine months at the Voyager program, students will gain experience in a ministry environment, receive education, and hopefully discover God's vision for their future, as well as uncover how they can lead the communities in which they will participate.

Student Requirements
The Voyager program is for recent high school graduates who have completed one year or less of college. Students must be between the ages of 18 and 21 on or before September 1st of their Voyager year.
Students must:
Believe that the Bible is true and be ready to live in a faith based educational community for nine months.
Be willing to sign our lifestyle agreement and adhere to it for the duration of the program.
Understand that this program provides greater accountability and supervision, and at the same time more responsibility than a traditional college environment.
Be able to live and operate in the Voyager building without special assistance.
Be able to read, write, and speak fluent English.
Be able to pass a background check and complete the Ministry Safe training.
Program Facets
During their time in the Voyager program, students will:
Earn college credit through Crown College*
Participate in an Envision mission trip to the Twin Cities
Hear from guest speakers and community leaders
Learn life skills such as budgeting and time management
Gain work experience in areas of ministry such as maintenance, food service, and camp programming
Visit various churches and camps to see different ministry styles
So much more!
*Credits earned during this program are only transferable to Crown College.
Program details and schedule subject to change.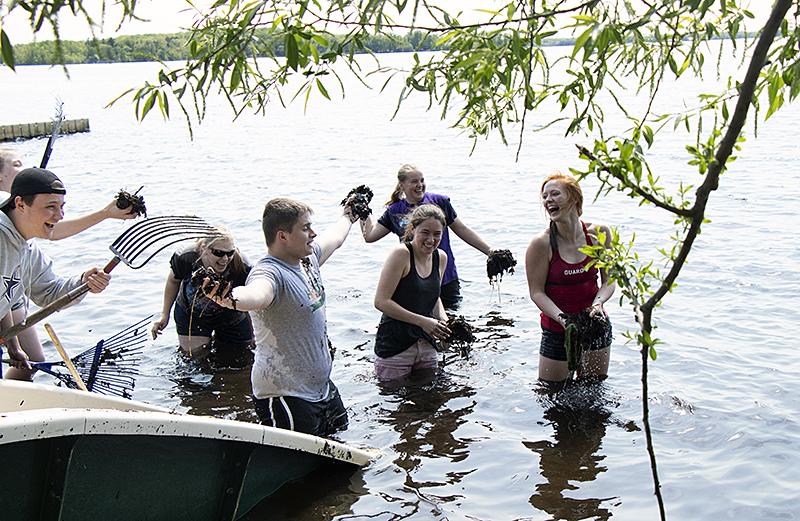 Important Dates
Student applications: Now Open!
Resident Assistant applications: Now Open!
Preview Dates: March 14, 2020; April 18, 2020; May 16, 2020
For more information, contact Maggie Painting at maggie@bigsandycamp.com.
2020 WISH LIST
15 passenger van
Living room furniture
Kitchen dishes and utensils
Whiteboard and instructional supplies
Resident assistants are eligible for 25% off any online graduate degree offered through Crown College!